Music ensembles
August 2018
Dear Lewis and Clark Community:
I wanted to share with you some changes in our music class offerings for the 2018-2019 school year. As Lewis & Clark continues to grow and add more classes to our community, more of my time is occupied teaching general music class to those additional classes (regular weekly music class for every student at LCE). We have increased from 24 classes in 2017-2018 to 27 classes for 2018-2019, and I have less room in my schedule for optional music groups.
As such,
choir
has been moved from during the day to an
after school program. Additionally,
we no longer have room to offer both band, and orchestra. We have elected to continue to offer
orchestra
as a
before school program
. We will
not
be offering
beginning band
for the 2018- 2019 school year. This was an incredibly difficult decision for us to make, as we want all of our students to have as many opportunities as possible. However, the remainder of RSD does not start band until 6
th
grade. We held on as long as we could, but for the 2018-2019 school year, we will not be able to offer band as a class option. Finally, this change enables me to offer music tutoring one day a week before school for students who need additional help, or need a place to practice.
Please contact me with any questions or concerns.
Sincerely,
Carri Rose
967.6275

carri.rose@rsd.edu
4th_and_5th_grade__orchestra_permission_form_2018_pdf.pdf
File Size:
94 kb
File Type:
pdf
Download File
---
Powered by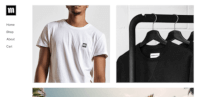 Create your own unique website with customizable templates.